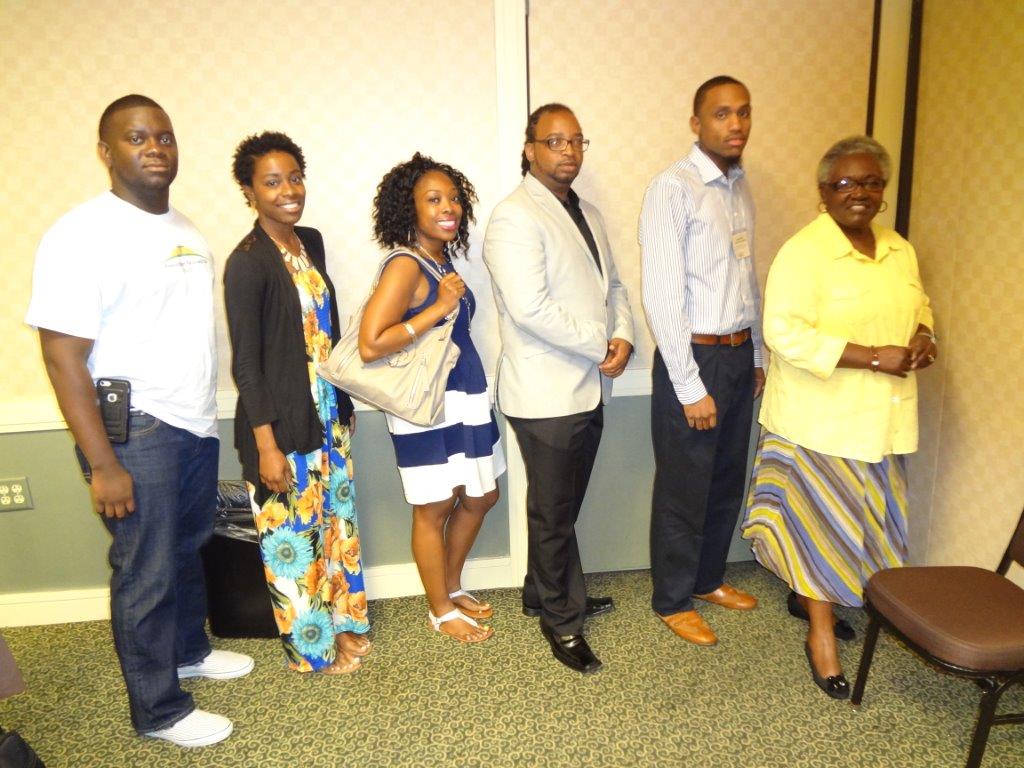 Alumni Contributors will be any past Scholarship Recipient of any amount of funds.  Alumni members must assist in fund raising and promotions; must give back as the Lord has blessed; and attend Alumni functions.  Alumni may also sit in on interviews of other potential recipients.
The KJA Scholarship Board proudly held its 1st Annual Induction Ceremony at the 2009 National Convention.  The Alumni are a follows:
Nedra Allen*
Candace Bell*
Dorcas Kennebrew*
Tamekia Stewart*
Richard Lee*
Kristofer Smith*
LaKeisha Giddens*
Benjamin Moore
Dana Cudjoe
Nadia Proctor
Brian Jackson
Daniel Willis
Brittany Bibb
Randy Reynolds
Shalandrea Smith
Ariana Mathers
Brena Ward
Marlon Washington
These are OUR young adults who have made a commitment to give back to OUR youth and OUR church!  Please be sure to congratulate and encourage them.
The Board anticipates the exciting and blessed events in the coming year.